XICHI is the leading manufacturer of soft starters in China. Triple guarantee of "quality, service and price".
Soft Starter Series Description:
According to the voltage level of the adapted motor, XICHI soft starters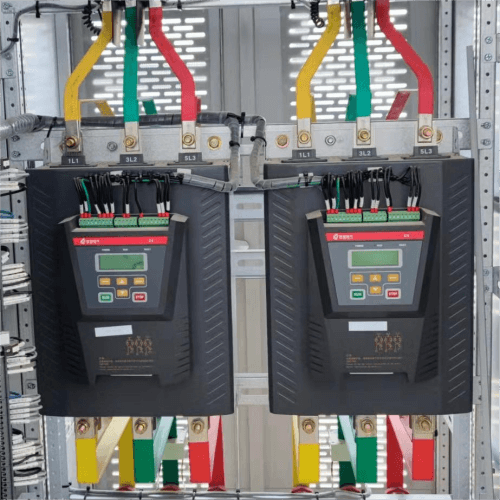 are divided into low voltage soft starters (CMC series_380/690/1140V) and high voltage soft starters (CMV series_3/6/9kV).
CMC-LX: Standard configuration Type
CMC-HX: Full-featured Type
CMC-MX: Built-in Bypass Type
How to choose the specific model:
1. First, make sure the motor is a squirrel-cage asynchronous motor.
2. Understand the parameters on the motor nameplate. For example, the model of the motor, rated current, rated power, etc.
3. Load type.
For equipment with lighter starting loads(e.g. pumps, fans, compressor, etc.), select the model according to the rated power of the motor;
For heavy loads(e.g. crushers, ball mills, hoists, mixers, Roots fans, etc.), you can consider choosing a model that is one grade larger than the standard configuration, and at the same time properly consider the heat dissipation factor and whether the protection function is complete.
4. Most soft starters are installed in cabinets. Know the size of the soft starter and whether the bypass is built in.
With Bypass: reduce the heat loss of the thyristor and improve the efficiency of soft start. It is also possible to use a single soft starter to start multiple motors.
No-bypass type: It is often used for motors that repeatedly work for a short time, and has the effect of light load and energy saving.
Or you can send your requirements to our sales staff, and we will recommend a suitable model for you.
Our products are CE, CCC certified and conform to international standards. Stable and reliable operation, high cost performance.